Displaying 71 - 80 of 181
Pages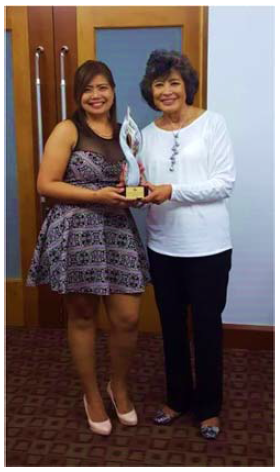 Audit Supervisor Celebrates 15 Years of Government Service at OPA
Category: Press Release from OPA
The Office of Public Accountability (OPA) is pleased to announce Rodalyn May A. Gerardo's celebration of 15 years of "Auditing for Good Governance" on January 9, 2018. Rodalyn is the first OPA staff to reach this milestone.

Rodalyn holds six professional designations: CPA, CIA, CGFM, CGAP, CGMA, and CICA. Public Auditor Doris Flores Brooks often refers to her as the "Queen of Certifications." She is also a member of AGA, AICPA, IIA, GSCAP, and IIC.

Rodalyn continues to be a role model for aspiring young professionals. Currently, she is continuing her education and professional development and is enrolled in a Master of Business Administration-Accounting program at Mississippi College. Way to go, Rod!
Pages
Displaying 71 - 80 of 181