Displaying 81 - 90 of 189
Pages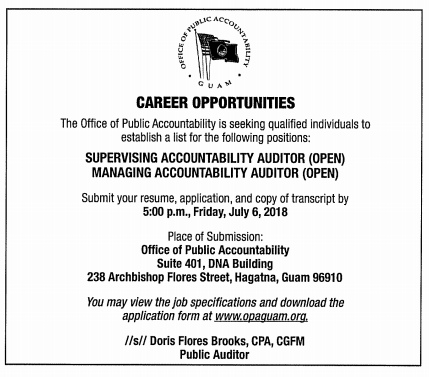 Supervising Accountability Auditor and Managing Accountability Auditor Vacancies at the Office of Public Accountability
Category: Career Opportunity at OPA
The Office of Public Accountability is seeking qualified individuals for the following positions:
- Supervising Accountability Auditor
- Managing Accountability Auditor
Interested individuals may pick up the job announcement and application packet at said place or click the links below.

Completed applications should be submitted to the Office of Public Accountability:
Suite 401, DNA Bldg.
238 Archbishop Flores St.
Hagatna, GU 96910
Pages
Displaying 81 - 90 of 189