Displaying 1 - 10 of 236
Pages
OPA Releases Public Auditor Testimony in Support of Bill 57-37
Category: OPA Announcement
OPA Releases Public Auditor Testimony in Support of Bills 57-37, a measure relating to procurement in the Government of Guam.

Testimony on Bill 57-37
OPA Releases Public Auditor Testimony in Support of Bills 8-37, 36-37, 45-37, and 46-37.
Category: OPA Announcement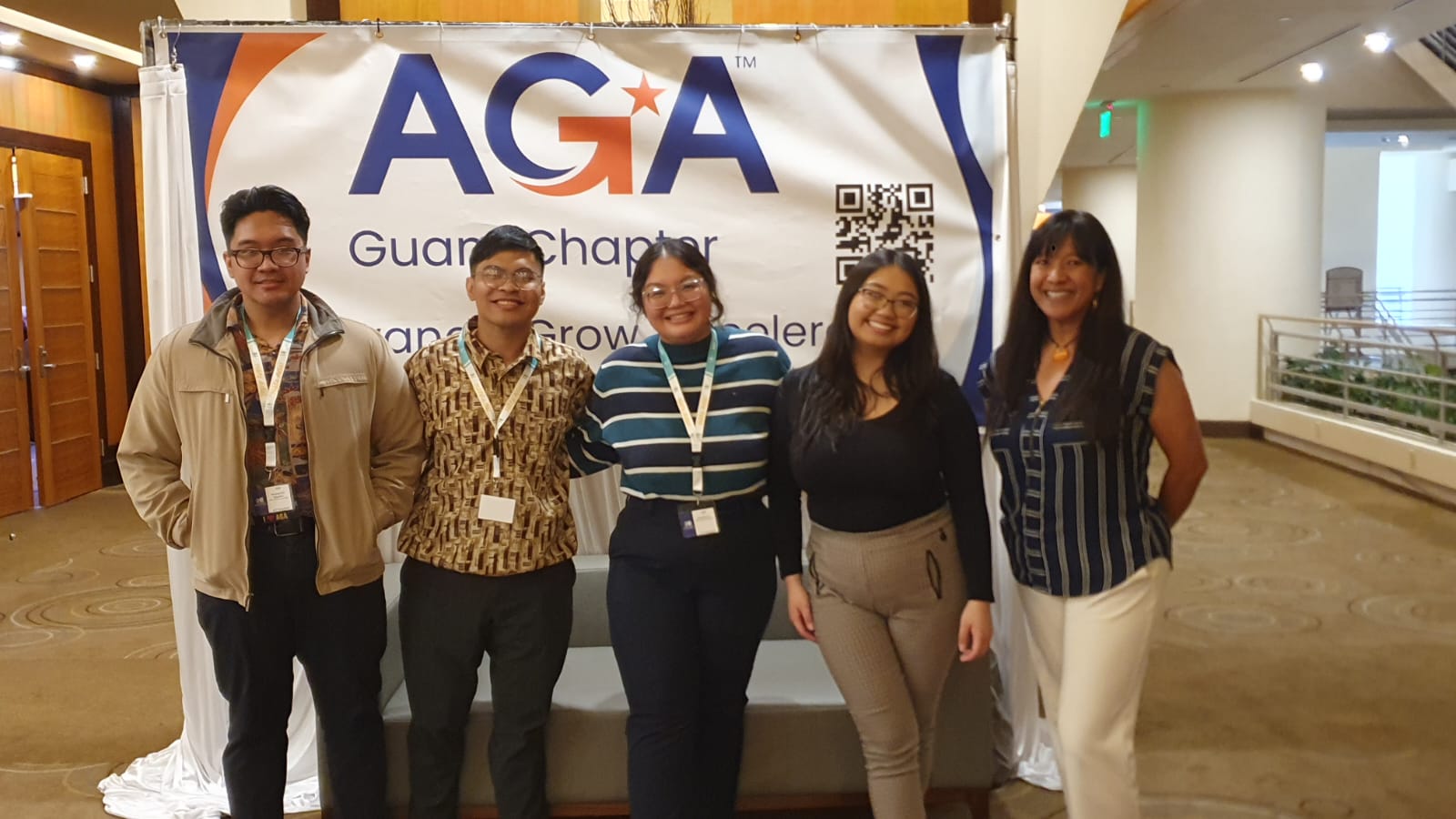 OPA Staff Attend Guam Professional Development Conference
Category: OPA Announcement
Guam OPA Accountability Auditor Is Thomas Eladio Battung, Kayleen Concepcion, Mariella Cruz, Ren Jalandoni, and Selina Onedera-Salas attended the Guam Professional Development Conference from February 8-10, 2023 at the Westin Resort Guam. The conference was hosted by the Association of Government Accountants Guam Chapter and it was the 12th Biennial Conference for the organization. The conference theme was "Finance 3.0 Beyond Financial Management," a wordplay on Web 3.0 as GPDC aimed to provide forward-looking sessions in financial management and other topics of interest. Participants earned up to 24 continuing professional education credits at this training event.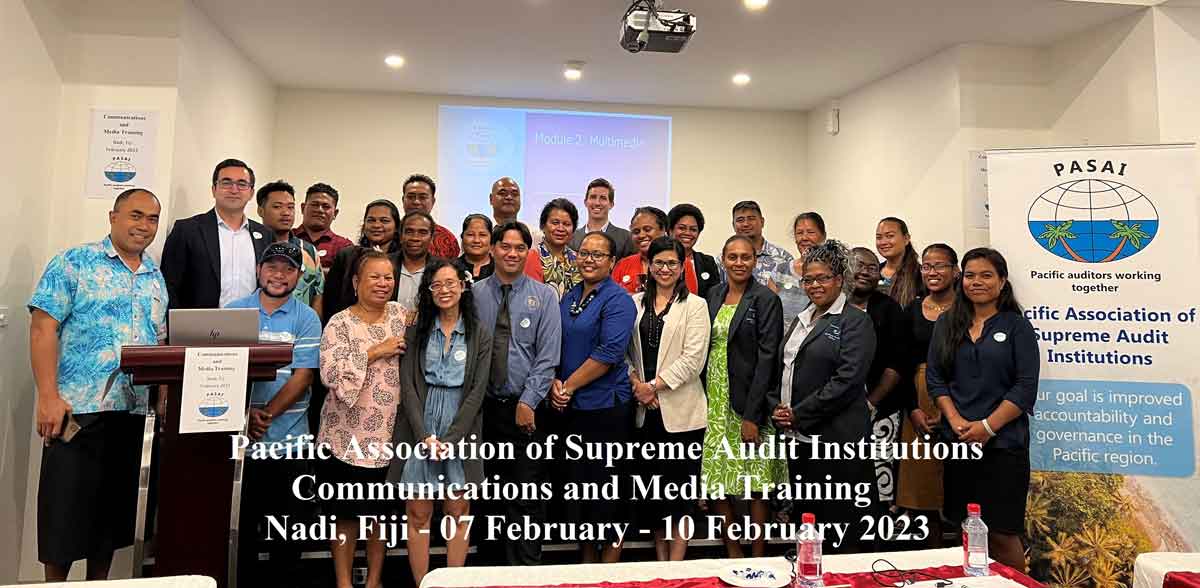 Guam OPA Supervisor Attends Communications and Media Training
Category: OPA Announcement
Supervising Accountability Auditor Vincent Duenas attended the Communications and Media Training Workshop in Nadi, Fiji on February 7-10, 2023. The workshop was attended by 24 participants from 16 countries and focused on strengthening audit offices' capability to communication and engage effectively with the media and other key stakeholders. The workshop was sponsored by the Pacific Association of Supreme Audit Institutions and was the first in-person training since the global pandemic began in 2020.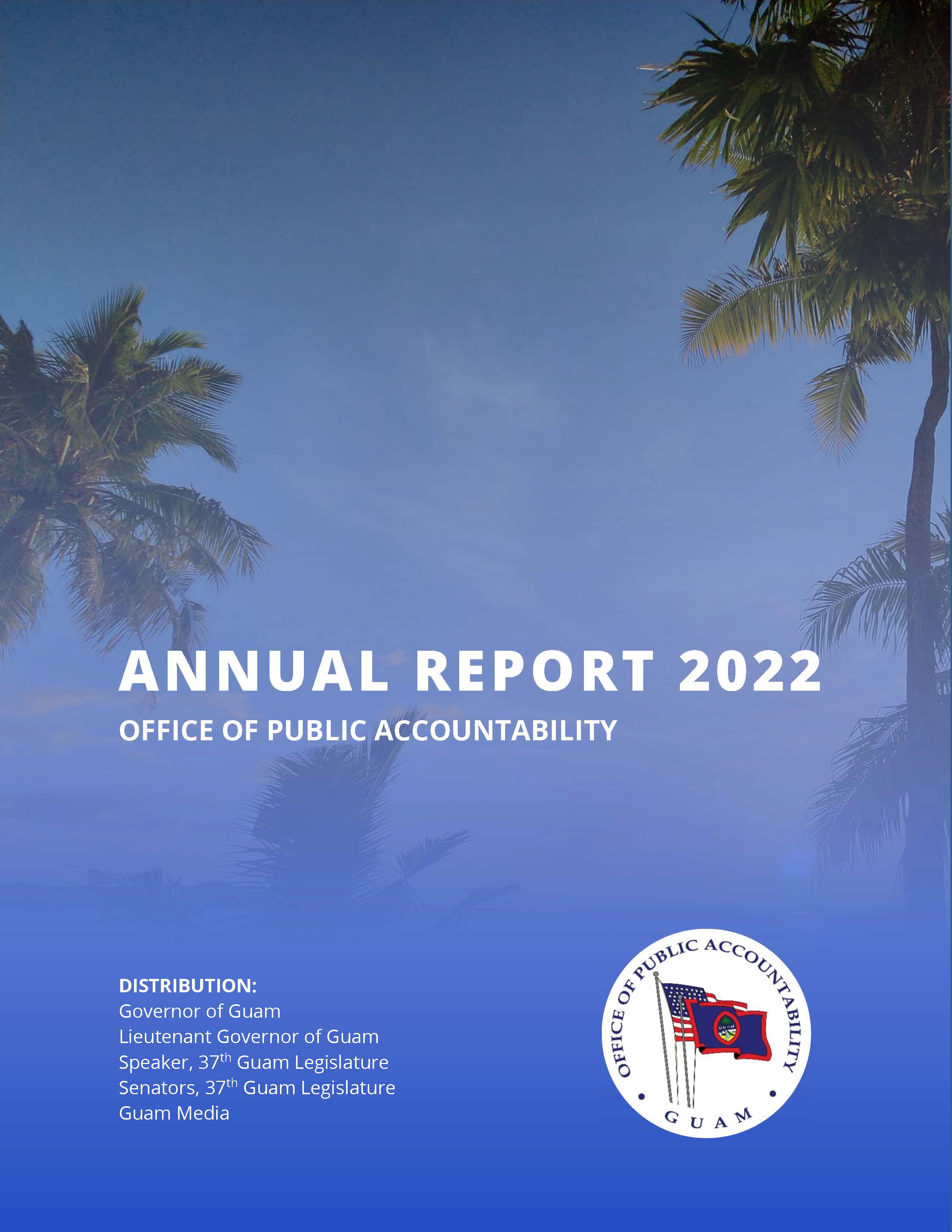 2022 Annual Report Released
Category: Press Release from OPA
The Guam Office of Public Accountability has released their CY 2022 Annual Report.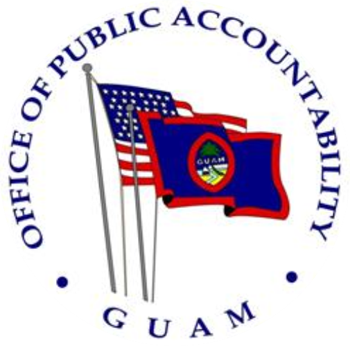 2023 Annual Audit Plan Released
Category: Press Release from OPA
The Office of Public Accountability issued its 2023 Annual Audit Plan.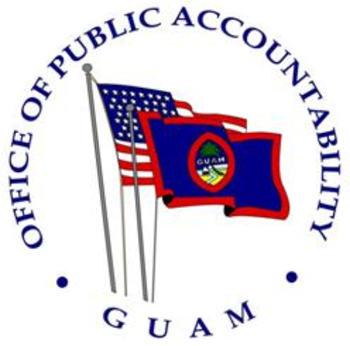 OPA Announces Promotion of Supervising Accountability Auditor
Category: OPA Announcement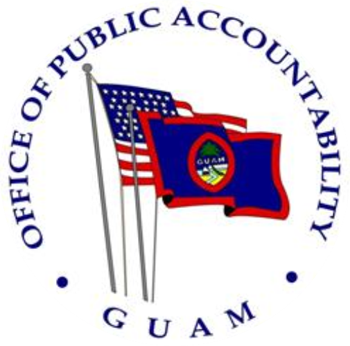 Public Auditor Promotes Integrity of the Procurement Process
Category: Press Release from OPA
The Public Auditor has transmitted a letter and legal memorandum from the OPA's legal counsel to candidates forewarning them of the procurement statutes concerning contributions to inauguration committees.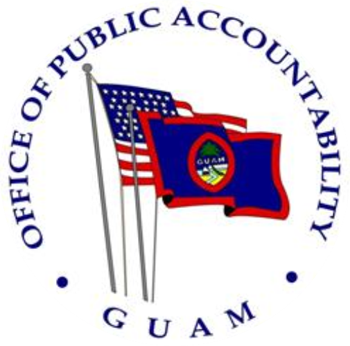 GDOE is Soliciting Independent Financial Auditing Services for the Guam Department of Education's Financial Audit for Fiscal Years 2022, 2023, and 2024
Category: Request for Proposal
Hafa Adai!

The Guam Department of Education (GDOE) and the Public Auditor are soliciting proposals from a U.S. Certified Public Accountant firm for an audit of the Guam Department of Education for Fiscal Years 2022, 2023, and 2024.

To obtain a Request for Proposal (RFP) packet, a registration form must be submitted on the Office of Public Accountability website at www.opaguam.org or the Guam Department of Education website at www.gdoe.net. Please click on the link below to submit the registration form and download an RFP.
Pages
Displaying 1 - 10 of 236